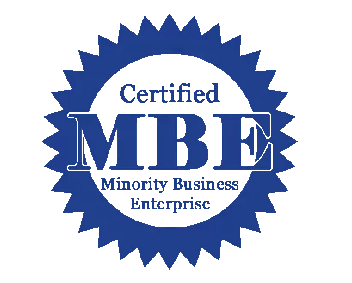 COMPANY DATA
DUNS No.
827959144
NMSDC No.
GF515066
FED TAX No.
32-0347751
CAGE CODE
750B2
cAPABILITY STATEMENT
DAO Concepts LLC in joint partnership with NLP Aqua Solutions is a minority owned business enterprise established in 2006 in Nevada. We provide repeatable, customizable, and sustainable applications that draw from multiple engineering disciplines and physics principals to deliver mission critical solutions to our clients. We are committed to delivering environmentally responsible solutions utilizing the most innovative technologies to optimize all water conditions and protect human and animal health.
NLP Aqua Solutions brings together the knowledge and experience gained from years of working for global leaders in food and beverage, agriculture and mining industries on a number of extremely critical issues facing our clients. With our talented team's diverse experience, we are continuously improving our Water Optimization™ solutions to the clients we serve. NLP Aqua Solutions excels at problem identification analysis and implementing outcomes that have exceeded our client's expectations.
OUR MISSION
Through our partnerships, we are dedicated to becoming the premier service provider to government organizations by solving complex water challenges and delivering innovative, cost effective custom solutions to enable our clients in meeting their mission.
DIFFERENTIATORS
Offering the Traiad™ in-line System; an environmentally safe water technology used in HVAC, process cooling, and refrigeration systems to mitigate and prevent biofilm, control scale and corrosion, without the use of chemicals or consumables.
Offering the Traiad™ Closed Loop System applied in-line to cooling towers to reduce energy consumption, reduce chemical usage and service maintenance.
Offering Naiad™ Hydration System (HS) and Point-of-Use System (POU). HS and POU reduce the most common contaminants found in water distribution systems including lead, VOCs, bacteria, virus, cysts, MRSA, and trace pharmaceuticals; ensuring the water's highest quality, even in the event of a boil water advisory and/or do not drink tap water alert.
NAICS CODES
221310 - Water Supply and Irrigation Systems
237110 - Water and Sewer Line and Related Structures
238220 - Plumbing, Heating, and Air-Conditioning Contractors
333318 - Other Commercial and Service Industry Machinery Manufacturing
423830 - Industrial Machinery and Equipment Merchant Wholesalers
541612 - Human Resources Consulting
541620 - Environmental Consulting Services
PSC CODES
4510 Plumbing fixtures and accessories
4610 Water purification equipment